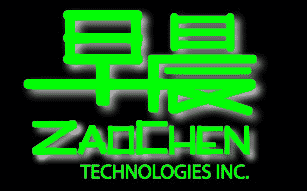 Welcome
Zao Chen Technologies provides software and hardware research and development services for embedded solutions to help your company compete in the global marketplace. 
We specialize in: Digital Signal Processing, Digital Communications, RTOS (Real-time Operating Systems), Embedded Systems, C, C++, Assembly Language, Microcontrollers (8,16,32bit), Microprocessors, DSPs (TI, Analog Devices, Motorola), Data Aquisition, and Data Conversion. 
We are industry-leading professionals. We work to your timeline to bring your ideas to life. 
Client focused professionals

Friendly and approachable

Quick turnaround
Call Us Today: 1 (416) 273-7106